About Silver State Orthopedics
our Practice
Conveniently located in the heart of Las Vegas, Silver State Orthopedics is a small practice with an experienced staff that's always available to communicate with patients and answer questions regarding surgery and follow-up care. The team focuses on a number of orthopedic specialties, including trauma orthopedic surgery, sports medicine, joint replacement, and shoulder and elbow surgery.
Our Difference
What sets Silver State Orthopedics apart from other practices is the team's dedication to individualized care. Because the practice is small and intimate, David Silverberg, MD, and Casey Burchill, DPM FACFAS, make it a point to spend quality time with each patient they see. This means exclusive one-on-one interactions, thorough exams, and comprehensive individualized treatment plans. At Silver State Orthopedics, physicians never rush their patients out the door.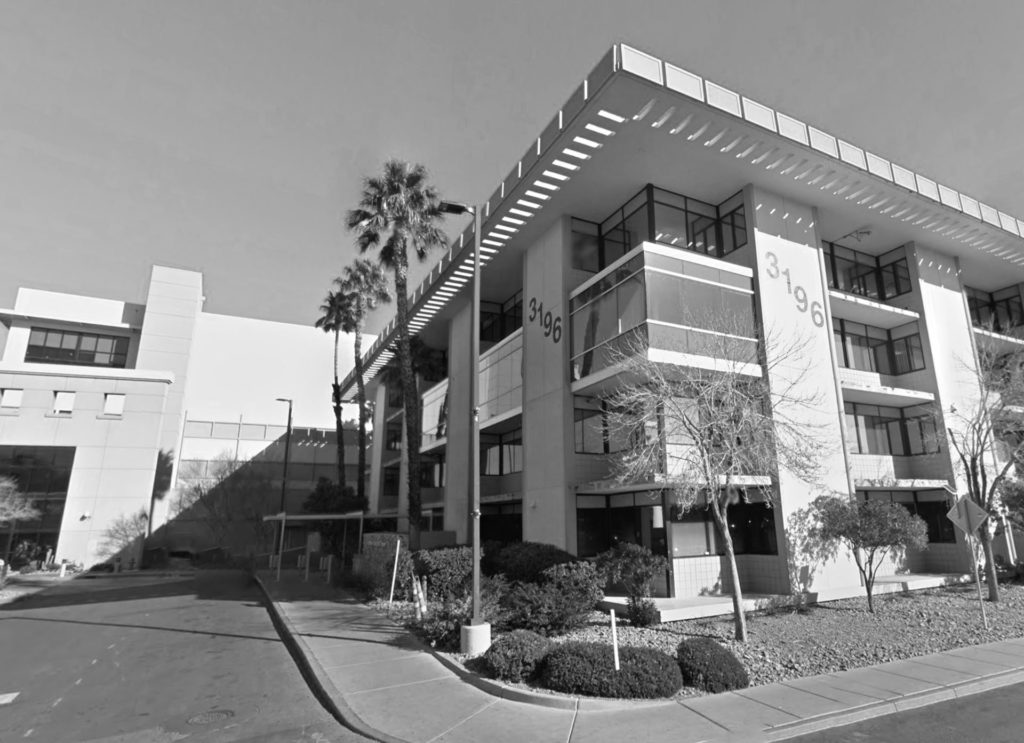 Both Dr. Silverberg and Dr. Burchill grew up with a passion for sports, so they understand how frustrating it feels to experience a debilitating sports injury. That's why it's their goal to design treatment plans focused on restoring function and helping patients return to their active lifestyles.
From rotator cuff tears and shoulder arthroscopy procedures to full hip replacements and degenerative joint disease treatments, Silver State Orthopedics has the experience, skill, and state-of-the-art equipment necessary to provide a wide range of orthopedic services.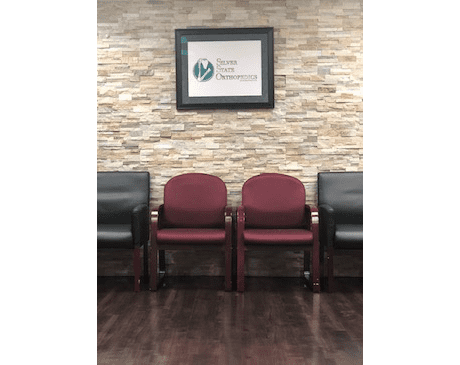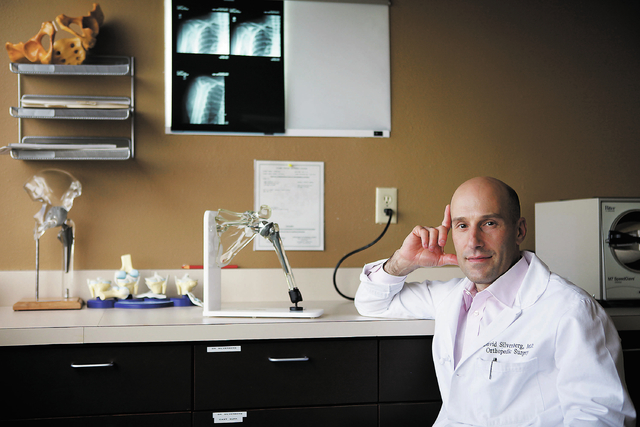 ---
The team operates out of many local hospitals and surgery centers throughout the Las Vegas Valley, while Dr. Silverberg primarily works out of Sunrise Hospital, where he serves as Orthopedic Trauma Director. To schedule a consultation with a Silver State Orthopedics physician, call or book online today.
Dr Silverberg is an amazing Doc. He takes very good care of his patients. I just had biceps surgery 75 days ago and am almost back to 100 percent. I highly recommend him. 
Dr. Silverberg performed emergency surgery on my husband's arm in June 2020. Dr. Silverberg took the time to explain the procedure and what to expect in the days and weeks for his recovery. The surgery was a success and my husband is back to his normal routine with no problems. We would highly recommend Dr. Silverberg for any orthopedic needs.
After suffering a broken collar bone and concussion in a mountain biking accident Dr Silverberg was a source of competence, professionalism and comfort. Importantly he was accessible and patient with my many questions post surgery.
He is the best knee surgeon around. Down to earth, straight to the point, friendly, professional and I would recommend anyone who needs any orthopedic to see him.